Ubuntu One "Dibajak" Cracker Indonesia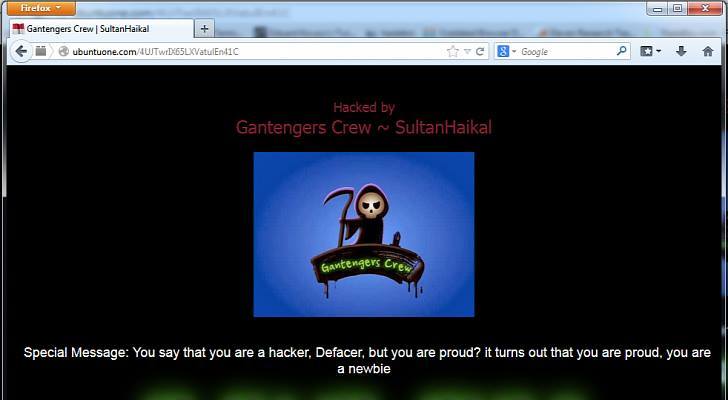 SultanHaikal dari Gantengers Crew membajak 6 situs Ubuntu One. Ketika pengunjung mendatangi situs ubuntuone.com, ubuntuone.net, ubuntuone.org, ubuntu1.com, ubuntu1.net and ubuntu1.org – mereka diarahkan ke one.ubuntu.com, tepatnya ubuntuone.com/4UJTwrIX65LXVatulEn41C.
Pada halaman tersebut terlihat gambar logo dari Gantengers Crew berikut pesan, "Special Message: You say that you are a hacker, Defacer, but you are proud? it turns out that you are proud, you are a newbie"
Saat ini halaman yang telah dibajak telah diperbaiki. Canonical menjelaskan bila hal ini tidak membahayakan Ubuntu One. Cracker mendeface situs dengan mengunggah file HTML, berisi gambar. Lalu meredirect 6 domain situs Ubuntu One.
Gambar yang diunggah hanya untuk menakuti-nakuti bila Ubuntu One berhasil diretas, sedangkan isi dari Ubuntu One sendiri aman dari serangan. File HTML yang diupload cracker, saat ini telah dihapus.
via Softpedia